Over the summer while TV and film productions were paused due to Covid-19, the Hollywood powers were as busy as the very hungry caterpillar gobbling up the rights to hundreds of novels and non-fiction books they're hoping will be become future hits.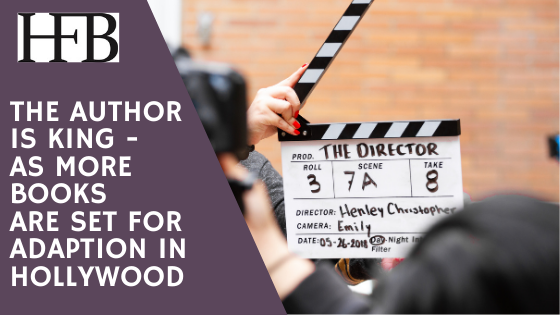 Like many who were stuck at home not able to work, Hollywood producers, actors, executives and filmmakers have been busy reading more books and found a few they'd like to make into TV dramas and films.
This new ability to read more, coupled with the TV streaming services demanding ever more fresh material, has led to an increase in sales, according to agents and producers.
One company has sold 175 book titles for film and TV so far this year, which is five times the volume from 2019 and others have reported similar figures.
This boom in books is good for many who have seen other parts of their businesses affected by the ongoing coronavirus pandemic.
The bright-side is that streaming services have continued their desperate demand for fresh films and programmes. So, adapting book titles is a great way to meet this.
And, with the rise in popularity of prestigious drama programmes, these book rights sales are filling this demand.
This is a major opportunity for authors, particularly as streaming services are offering £1-million deals for the right books. And, increasingly the authors themselves are having more say in these deals too, which is great news.
Gone are the days when authors were kept away from adaptions, and I can only see it as a good thing.
These days authors often get given producer roles and are used as consultants for the adaption of their work.
One company said all the deals they've done in the last six months have involved authors being given some kind of say in production, which can only be a positive step towards getting some fantastic and realistic adaptions.
This is a huge positive as authors are a great source of ideas and information about their worlds and characters, which can only be useful when trying to reduce a 3-400 page book down to a two hour screenplay.
In the past it was assumed that authors were too precious about their work to be objective in the adaption but now this is finally being discredited and an author's value and insight is being used to its full potential, we can surely only see the benefit of this on our screens in future.
The relationship now between filmmaker and author appears to be much more mutual than it's ever been and studios are far more willing to add things like – 'based on a novel by', and recognising what they can bring to the production and narrative as a whole.
Here's to author-filmmaker relationships and more great books being adapted for screen.